OUR MISSION
We make complex post-secondary data easy to understand so that administrators, educators, and advisors have the insights they need to close equity gaps among student populations and increase college access and success for every student.
GuidEd Insight combines National Student Clearinghouse StudentTracker® data with your existing student data to quickly generate actionable insights. We designed our dashboard for efficiency and ease so you can quickly view research-based, standardized metrics, establish benchmarks, segment data, and identify equity gaps by demographic, program, institution and more. 

We created GuidEd Insight with the mission to uplift students. Postsecondary enrollment is just the start. Our tool is designed to help you see the trends and patterns facing students of color, first-generation students, and students impacted by poverty so you can connect them with the resources they need for support and success. College selection insights, for example, highlight which colleges have best supported your students historically so you can connect students with postsecondary institutions and training opportunities that will meet their needs for long-term success. 

Turning information into action happens efficiently with GuidEd Insight because we designed each feature to be sophisticated yet simple to use. Our leading-edge technology blends information and design so you can seamlessly filter and cross-reference data to identify gaps and opportunities for students and make recommendations that change the trajectory of their educational careers. Understanding the data helps you guide students on their postsecondary journeys.
OUR 

PURPOSE
GuidEd Insight is focused on increasing college access and success by identifying equity gaps in education.  Our application gives states, school districts, schools and community-focused organizations the insight they need to give students their best shot at success after graduating high school. We utilize national standards, student demographics, and critical environmental factors to provide insight into outcomes.  These insights help advisors support students and administrators to plan effectively and report outcomes. 
OUR VALUES
We help our customers identify and eliminate systemic barriers in higher education that perpetuate social and economic disparities. In doing so, we remain attentive to our own individual and institutional contributions to these systems.

We recognize that our staff and board must reflect the diversity of the customers and national footprint we serve. We know that we will maximize our impact only when decisions are shaped by collaborative voices both internally and across our customer base. 

We aspire to create a courageous work environment where people from different backgrounds and worldviews can bring their whole selves, speak honestly, take risks, make mistakes, extend and receive grace, develop trust, hold each other accountable, and commit together to our common mission. 

We rigorously assess and continuously reflect on our work, always looking for opportunities to measure, improve, and innovate. We take informed risks and learn from our successes and setbacks. We rely on our extensive customer base and large network of partners to help us hone the insights our application provides. 

We know our customers and partners deserve our very best work. We pursue ambitious goals, attract and retain extraordinary people, make data-informed decisions and deliver exceptional service. We build robust, scalable, enterprise class software that remains capable of quickly adapting to changes and responding to customer needs. 
Powered by Crocus
GuidEd Insight is operated by Crocus, LLC.  Organizations turn to Crocus to guide them to data ecosystems focused on achieving equitable outcomes. We are driven to continuously improve — and drive growth for impact. How can we grow your impact?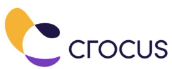 Join our community to empower students and promote equity in postsecondary outcomes
Who Can Use GuidEd Insight?
Built to Empower and Uplift Students

Compare college enrollment, persistence, and completion rates by high school, program and graduating class and quickly identify equity gaps by race/ethnicity, income, and other key demographics. Evaluate the impact of college preparation programs and courses on postsecondary success to help allocate resources more effectively. 

Provide Students the Best Path for Success

Understand which colleges have best served your students in the past so that you can feel confident that your current students are selecting colleges where they are most likely to thrive. Drill down to visualize the college pathways of each individual student, so that you know what happened to your students once they graduated high school. Identify students who did not enroll in college, who stopped out, who are currently enrolled, or who already graduated from college and need different types of outreach and support.

Export Student Records for Further Analysis

Export one row of data per student with over 40 researcher-based, pre-calculated metrics for further analysis.